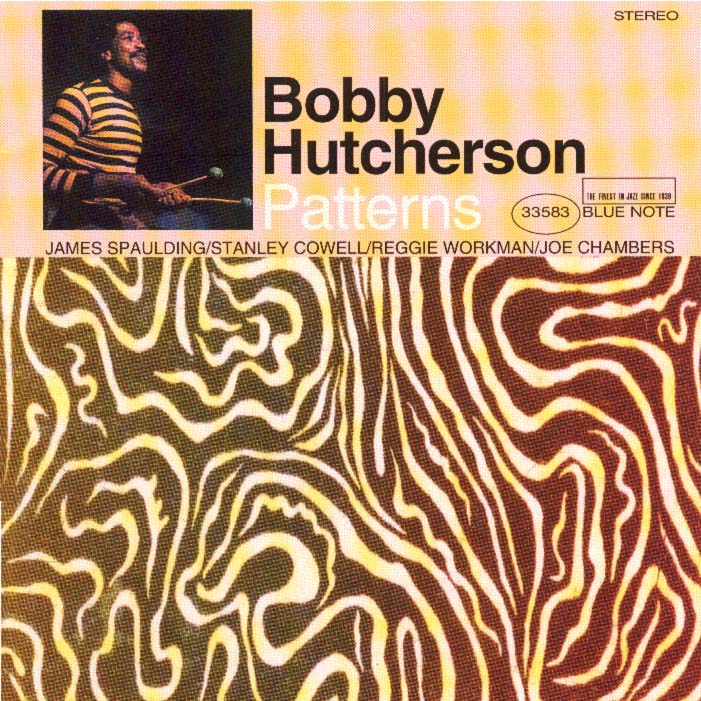 Bobby Hutcherson
Ankara
Patterns (Blue Note, 1968)
To these ears, no one ever did it better than the premier vibeist in the Blue Note stable, the great Bobby Hutcherson. From his earliest days in LA with Curtis Amy, - through the very productive years in NY with Blue Note as both a leader, a sideman (with almost all the great Blue Noters) and for years as a co-leader with the brilliant tenor man Harold Land, - Hutcherson was (and is) the heir to the instrument so ably caressed by Milt Jackson and Red Norvo. In his large and impressive catalogue, few albums come close to 'Patterns'. Recorded in 1968, 'Patterns' languished in the Blue Note vaults until 1980, which like any such sessions is amazing, since it meets, and exceeds the quality of the best Blue Note sessions.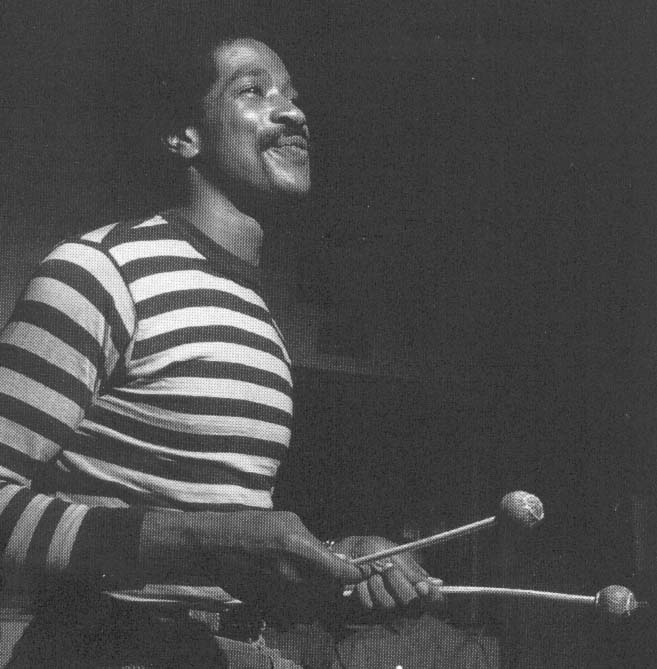 Bobby Hutcherson, 1968
Featuring drummer/composer Joe Chambers - one of the most frequent and productive collaborators that Hutcherson ever had - criminally underrated alto/flute switch-hitter James Spaulding, pianist Stanley Cowell and Coltrane sideman Reggie Workman on bass, the high quality of the playing on "Patterns" is equaled by the writing (with four cuts by Chambers and one each by Cowell and Spaulding).
The highlight here is the Chambers composition 'Ankara'. This performance features the vibes and alto playing a unison line, and manages to build some real intensity on a very mellow base. Hutcherson's solo, characteristically light on the vibrato is one of his best, up there with his immaculate version of Herbie Hancock's 'Blow Up'. The surprise here is Spaulding. Coming out of a quiet, hypnotic base, the alto rises into a cutting, bittersweet solo, that at once makes the listener wonder how this great player never rated his own sessions at Blue Note.
---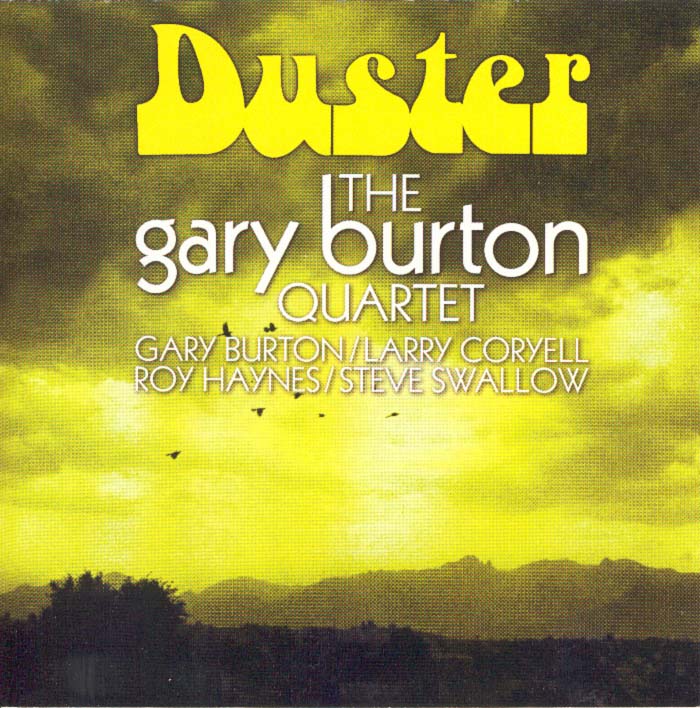 Gary Burton
Sweet Rain
Duster (RCA, 1967)
It was on "Duster" that Burton drew the blueprint for Jazz/Rock. Not the overtly electric, acidic sound that Miles Davis would traffic in a few years later, but a true 'fusion' of jazz and pop, that was satisfying enough to do disservice to neither genre. The group on this disc, Burton, Steve Swallow on bass, Larry Coryell on guitar and veteran Roy Haynes on drums manages to be both accessible and challenging, with Burton and Haynes as standouts. 'Sweet Rain' one of three Michael Gibbs compositions on the album (and the title tune of one of Stan Getz's best albums recorded that same year) is at first listen almost formless, awash in a vaguely bluesy atmosphere. All the more surprising then is the beauty of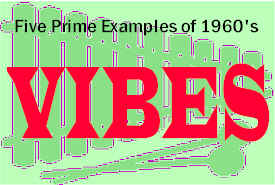 ---
Despite a long distinguished history, in the hands of some of Jazz's great innovators and melodists, the vibes has never really gotten their props. The opinion of my jazz rabbi Al A., that vibes are too mellow to grab the ears of most front-line (sax and trumpet oriented) jazzers, seems to be widely held. Too widely for my tastes anyway.
Jazz fans are too often like the story of the seven blind men and the elephant, in that it feels like something different to every one of them. Some people don't have room in their sensibility for the vibes, and in that failing, they have missed the great duality of jazz. The Yin and the Yang. Jazz is both "hot" and "cool", and if trumpets (with the marked exceptions of Miles and Chet) are hot, then it doesn't really get any cooler than vibes.
Toward an appreciation of that misunderstood and under-appreciated voice of jazz, this, the inaugural voyage of Gone on the choppy seas of the Internet brings you five great moments of vibes in the 1960's.*
*For more on the 60's (and beyond) vibes sound, see a new article by Brian Poust on the Dave Pike Set.
---
the melody, which is revealed like the opening of a cloudy sky. Burton's vibes, like the rest of the performance is literally dream-like. Anyone familiar with the ECM sound of the 70's (in which Burton was a frequent participant) will be surprised to hear its' roots on this recording
---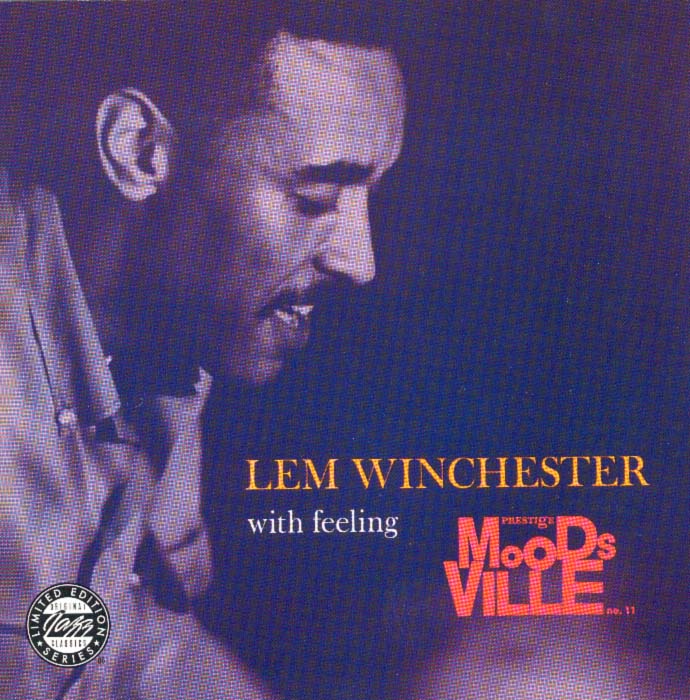 Lem Winchester
But Beautiful
(Prestige/Moodsville, 1960)
Lem Winchester is not a name that rings many bells for most jazz fans. This ex-policeman only recorded for a few years before he was accidentally shot and killed in 1960. Had he lived it seems likely that he would have gone far. He makes use of a wider vibrato than Hutcherson, which was the basis for his relaxed, swinging style, and shows a definite Milt Jackson influence. This take on the Burke/VanHeusen standard features some nice interplay between Winchester and pianist Richard Wyands. He manages never to stray too far from the basic melody statement, and flavors what is at first listen a very mainstream sound, with some very nice modernist touches.

Gary Burton, 1967
Walt Dickerson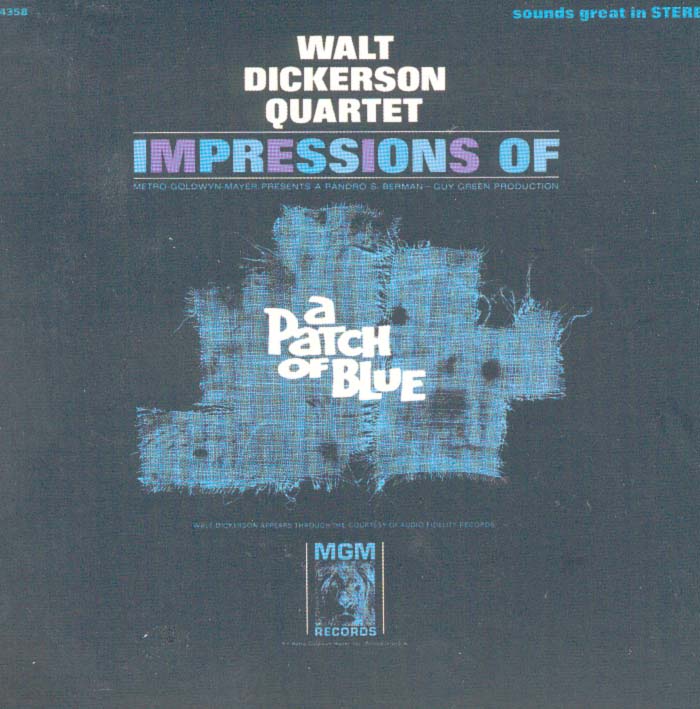 Walt Dickerson
Bacon and Eggs
Impressions Of A Patch Of Blue
(MGM, 1965) -
This track from the LP 'Jazz Impressions of A Patch of Blue' is a great example of why many feel that given Hutcherson's recording opportunities and access to the Blue Note roster - Dickerson might have surpassed him as the premier vibeist of the 60's. While he never becomes the driving force that Hutcherson was, he was certainly a unique and powerful stylist. The presence of Sun Ra in a rare appearance as a sideman is a perfect complement to Dickerson's alternation between wide-open vibrato and pizzicato abstractions. This album (a series of "impressions" and improvisations on Jerry Goldsmith's score for the film 'A Patch of Blue') was recently reissued by Verve and is a quiet, meditative gem.
---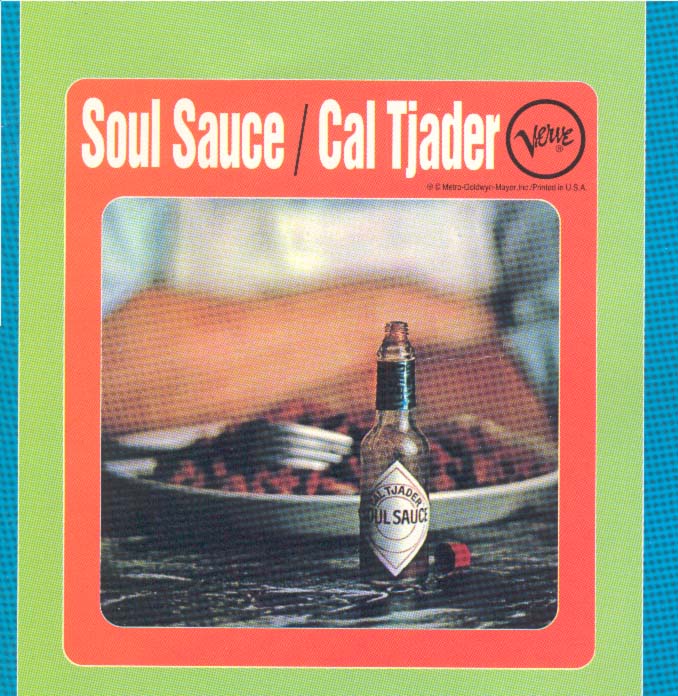 Cal Tjader
Soul Sauce
(Guachi Guaro)
Soul Sauce (Verve,1964)
The title cut from Tjader's popular 1964 LP has become a popular number with the acid jazzers and neuvo-Lounge Lizards for a good reason. Tjader manages to combine a sound cool enough for the head with an explosive Latin energy engineered to keep a crown dancing. Tjader's position as both a brilliant vibraphonist and a dedicated Latin Jazz master is solidly reinforced here, with the help of a rhythm section that featured both Willie Bobo (who had been in Tjaders' bands since the 50's) and George Shearing (and later Santana) veteran, Armando Peraza. All in all it's a great tribute to the Dizzy Gillespie / Chano Pozo original.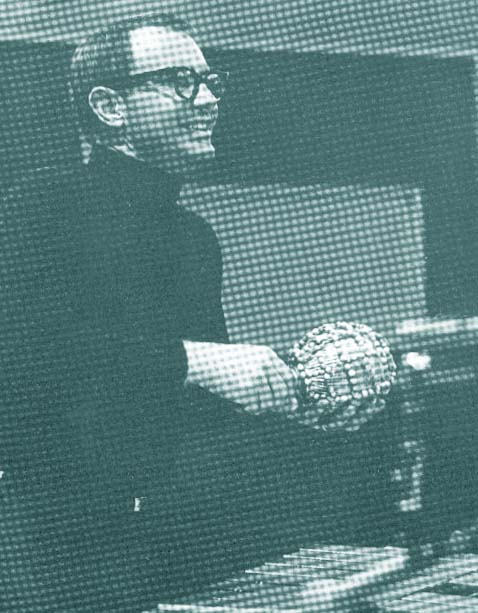 Callen Radcliffe Tjader, 1964